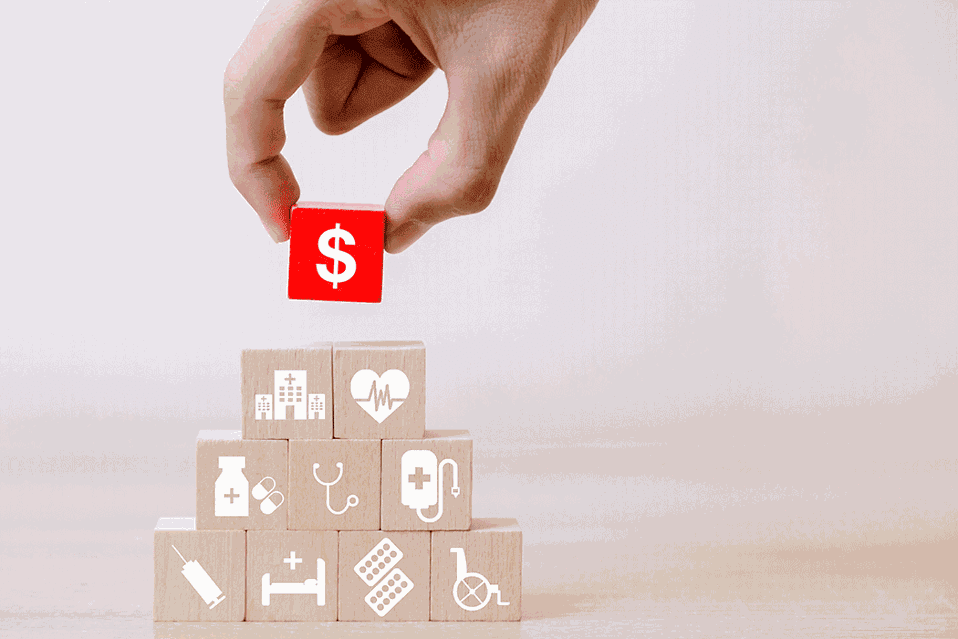 The $3.5 Trillion Challenge — A Case for ASC Bundled Payments

By Thomas D. Wilson
According to Centers for Medicare and Medicaid Services (CMS), the total cost of U.S. healthcare is approaching 18% of GDP, or $3.5 trillion. Modifying the healthcare delivery system will provide a positive impact on the U.S. economy, as well as on businesses and individual consumers, who will benefit greatly from a transparent, value-based healthcare system.
American academic, economist and business strategist Michael Porter captured the attention of healthcare and business leaders alike when he and fellow author Robert S. Kaplan wrote a groundbreaking piece in the prestigious Harvard Business Review touting healthcare bundled payments as a preferred approach for improving outcomes and reducing costs. Porter and Kaplan's "The Case for Bundled Payments in Healthcare" was published on June 28, 2016.
Why did Porter and Kaplan strongly support the concept of bundled payments? Because the concept of bundled payments is simple, efficient and effective: link together all medical services associated with a medical condition during an episode of care (generally 60-90 days) through a previously established all-inclusive price, transparent to patient and payer alike.
In contrast to the bundled payment model, today most individual procedures (diagnosis and testing, anesthesiology, surgery, facility costs, post-acute care and physical therapy) are disconnected and paid for individually. This fractured care model generates inefficient outcomes and higher costs. Patients are confused by the multiplicity of bills when simplicity is in order. Payers carry the burden of significantly higher costs.
Bundled healthcare with transparent pricing is an initial step in improving healthcare efficiency and value. Close observers recognize that the American healthcare landscape is interspersed with a notable example of cost-and-outcome-driven efficiency: ambulatory surgery centers (ASCs), where surgical procedures are performed on an outpatient basis. Reflecting this growing trend, 80% of all U.S. surgeries are now performed on an outpatient basis, driven by technological advances including long-acting local anesthesia and minimally invasive surgical techniques. Nearly half of these surgeries are performed outside of hospitals in lower-cost ASCs.
Bundled Benefits
There are demonstrable benefits to keeping surgical procedures in outpatient clinics: patients recover more quickly, procedure costs are significantly lower and there are fewer associated complications. According to the ASC Quality Collaboration Quality Report for the 4th Quarter 2018, in which 1,609 ASCs from around the country participated, complication rates reported by ASCs across a wide range of procedures averaged less than 1%.
Most importantly, performing bundled payments in ASCs can recalibrate the healthcare system through the effect of open market forces. The framework of ASCs and bundled payments has the potential to increase competition, hold providers responsible for outcomes, introduce transparency, incentivize innovation and decrease costs while ensuring quality outcomes for patients.
Many leading payers, including large companies and commercial insurers, are supporting an ASC bundle-based system. They do so with the knowledge that competition and consumer choice will improve overall systemic performance.
In this context, many healthcare leaders consider Porter and Kaplan's publication a turning point in the long-running debate over bundled payments. Published in the widely respected Harvard Business Review, the Porter/Kaplan article reached senior executives at the largest American companies that collectively provide healthcare coverage to 50% of Americans. These senior executives, responsible for the profitability of their firms, are relentless in their search for value-based healthcare coverage for their employees.
One metric reflecting the payers' focus — especially self-insured employers — on reducing costs while ensuring outcomes is the dramatic growth in the use of ASC outpatient bundled payments for a single episode of care. Although vastly underutilized as measured against the scale of all surgical procedures performed in the U.S., bundled payments are rapidly gaining traction in the commercial market. Many self-insured companies and private insurance plans view ASC bundled payments as a strategy to inject open market forces, including transparency, choice and competition, into a historically opaque healthcare marketplace.
Where Are the Savings?
The trend towards bundled payments has been gestating for some time. As early as 2001, Blue Shield of California and Monterey Peninsula Surgery Center in Monterey, Calif., entered into an outpatient bundled payment agreement for reconstructive joint and spine surgery. Today, ASC bundled prospective payments are commonplace. For example, in 2019, Carlsbad, California-based Global 1, a medical provider network and claims service organization, is projected to administer in excess of 1,000 surgical bundles per month for large self-insured employers and commercial carriers.
Given the volume of ASC bundled payment procedures Global 1 is processing, it seems logical to ask, where are the savings?
One person who can answer that question is Michael Larsen, executive director of MCSIG, an insurance group that provides insurance plans to more than 70 school systems and municipalities in California. MCSIG reported savings of $7,121,250 through its ASC bundled payment program administered by Global 1. MCSIG also reported the average savings per surgery was $14,683, with a complication rate including infections and readmissions of less than 1%. This is over 485 surgical procedures performed between January 2015 and December 2018.
According to Larsen, "While the cost savings have been tremendous, the consistently amazing outcomes our members have received with Global 1 are even better. The quality is exceptional, and price savings are remarkable. The bundled case in the ASC has delivered enormous value to MCSIG members as measured by the optimum combination of quality, service and price."
Peer-reviewed scientific studies in highly respected national medical journals have reported ASCs have lower complication rates, elevated patient satisfaction rates and lower prices. The addition of providing these surgical services through a transparent all-inclusive bundled payment system elevates these facilities to true centers of value.
Pivotal Juncture
We are at a pivotal juncture in the vitally important healthcare sector. The lack of market forces has allowed healthcare to become prohibitively expensive. Porter and Kaplan have accurately identified bundled payments as a way forward to improve outcomes and reduce costs. Bundled payments in the ASC setting ignites an even more powerful vehicle for creating transparency, consumer choice, innovation, efficiency and savings compared to the current archaic and inefficient system. The future is now, and it is time to act.
_____ 
With over 100 surgery centers and 600 surgeons in the statewide network, the Blue Shield California (BSC)-Global 1 bundled payment program is going strong with many plans to expand.
Tom Wilson is Co-Principal of Global 1 and Co-Manager of Convergent SameDay Orthopedic Strategies. Contact Tom Wilson at: tom@globaloneventures.com, (760) 602-7872.
Global 1, a licensed third-party administrator (TPA), is the largest commercially insured bundled payments manager in California and amongst the largest in the nation. Global 1's innovative bundled payment structure is designed to deliver cost-effective surgical services that result in increased transparency, lowered costs and improved medical outcomes in an outpatient setting. 
https://g1surgery.com/wp-content/uploads/2019/04/The-3.5-trillion-challenge-a-case-for-asc-bundled-payments.png
639
958
positraction2
https://g1surgery.com/wp-content/uploads/2019/06/G1-logo-surgery-better-01.png
positraction2
2019-04-23 21:46:06
2019-04-23 21:46:06
The $3.5 Trillion Challenge — A Case for ASC Bundled Payments