By Scott Leggett 
January 26, 2021
At the forefront of embracing the growing advancements in surgery is Dr. Alexandre Rasouli, a nationally recognized, board-certified spine surgeon. With his focus on the innovations and advancements of technology in surgery, he is paving the way to incorporate these elements into his practice and encouraging other surgeons to follow suit.
"Minimally invasive deformity correction, computer-assisted surgery, and image-guided surgery have revolutionized our ability to successfully treat spinal conditions," emphasizes Dr. Rasouli.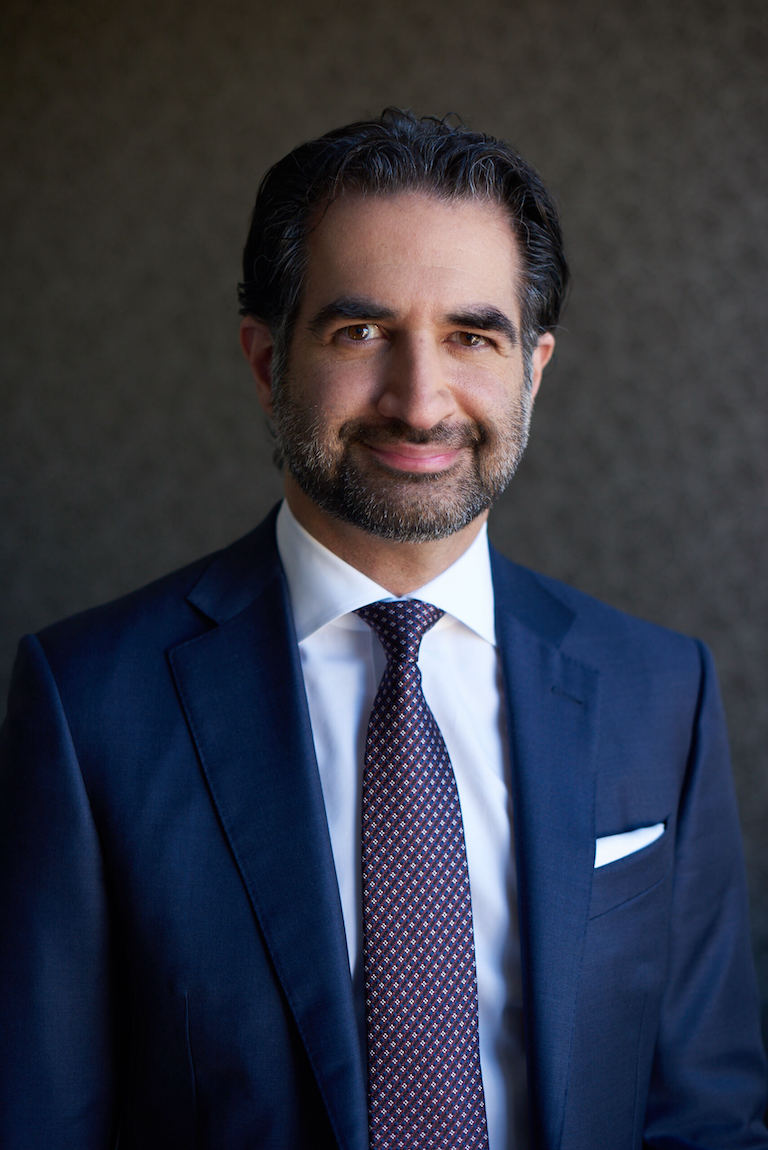 With stress on efficiency, Dr. Rasouli highlights the importance of making sure everything he does is productive, purposeful, and effective. If something does not add value, he will find a new way to perform procedures more efficiently, and that starts with working at a well-fitted Outpatient Surgery Center.
Dr. Rasouli has found, after working at 90210 Surgery Medical Center (affiliated with Cedars-Sinai) for the past six years, that he has been able to complete multiple complex surgery cases with zero complications. Moreover, understanding the importance of teamwork, he surrounds himself with like-minded, experienced surgeons, nurses, and anesthesiologists to ensure each surgical procedure results in minimal blood loss, short operative time, and minimally invasive techniques to yield strong outcomes.
"Surgeons with a particular skill set can leverage their skills to do surgeries in a setting where patients can go home the same day, regardless of the caliber or magnitude of the surgery. So at that point, we decided that the setting of the surgery suddenly becomes the innovation," notes Dr. Rasouli.
To gain more traction for this outpatient surgery movement, insurance companies, government entities, and the like will also need to be on board. "We're going to need vocal surgeons," says Dr. Rasouli. "The surgeons that are vocal right now are part of the 'old guard.' They generally take much longer in surgery, which can lead to additional blood loss and more extended hospital stays for their patients. Those are the surgeons right now that are being looked upon for guidance on policy. In contrast, a surgeon trained in an outpatient surgery center can take approximately half the time to do the same surgery. So it's going to take some younger, more vocal surgeons to be able to get those entities to start to shift gears a little bit."
According to Dr. Rasouli, ten years ago, surgeries were driven by scientific studies conducted on the spine. More recently, he has seen a paradigm shift as patients are now more informed. Patients are more likely to conduct their own online research and bring the findings to their surgeon for the procedure they want.
"If a patient wants an artificial disc, it's because they've done the research and they believe an artificial disc is better suited for them," explains Dr. Rasouli, who is the first surgeon in the nation to use the new modular ProDisc lumbar artificial disk replacement system.
"A surgery is only as complex as the surgeon makes it," says Dr. Rasouli. To further clarify, complex surgery is "considered complex merely by the fact that they involve a fusion in the back where you have to go in from multiple approaches. There are some surgeries where we have to approach the low back from multiple angles, say from the front and the back. That's considered a complex surgery. There are surgeries in the neck, for example, where you're replacing not one disc but several discs simultaneously, say three or four. That's considered a complex surgery. Any procedure on the mid-spine, what we call the thoracic spine, which carries with it the spinal cord and all those things would be considered a complex surgery," explains Dr. Rasouli. In addition to completing these complex surgeries in an outpatient setting, they can be done safely and cost-effectively.
There is a well-established strategy for managing costs and removing the economic uncertainty of surgical procedures. That strategy is bundled payments for healthcare procedures. For the patient, there is one price, one payment, and no surprises.
Highlighting the importance of this, Dr. Rasouli says, "some insurance companies have caught on to the value-add proposition. If you can get the same product for a fraction of the price because you're doing it at an outpatient setting, which is more efficient and doesn't involve an overnight stay, then it's less of a financial burden to the system.
In this case, the insurance companies would have to pass those savings onto the system. So I think Global 1 is innovative in that it's been able to link with a particular payer to offer that and make that a reality. Since migrating more cases to an outpatient setting due to COVID, we've seen a 20 percent increase in Global 1 bundled cases with Blue Shield. I'm hopeful other insurance companies will come around."
When looking to the future, Dr. Rasouli is adamant that if something does not prove efficient, he will not incorporate it. "If I go to wear a pair of goggles that show me exactly where I have to go with my screws, and I wouldn't need to bring in an x-ray into the room or a microscope, that's suddenly a big value-add," notes Dr. Rasouli who is currently working with a company to bring augmented reality headsets into his surgery center.
"In my opinion, the most promising technology in the outpatient setting is an augmented reality headset because remember, you don't want to add time to the case," says Dr. Rasouli, who stresses that every millimeter counts when guiding a spinal surgeon through operations.
It is clear that groundbreaking advancements are being made to revolutionize surgery, and "augmented reality, which shows you things that you wouldn't be able to see no matter how good you are, hold the promise of the future of surgery," affirms Dr. Rasouli.
_____ 
Scott Leggett is co-principal, Global 1. With more than two decades working in orthopedics, Leggett's experience includes founding a network of independent, physician-owned outpatient surgery centers. In addition, he served as the president and board member of the California Ambulatory Surgery Association (CASA). Find Scott on LinkedIn.
Global 1– As the leader and largest administrator of outpatient surgery center-based perspective and commercial bundled payments in the nation, Global 1 provides an innovative, value-based surgical delivery and payment program. By aligning the facility, surgeon, and anesthesiologist, the Global 1 Bundled Payment Program supports high-quality outcomes in a lower-cost setting, providing a single transparent price for an episode of care. More than 70 bundled procedures are available within specialties including orthopaedics, spine, general surgery, ear/nose/throat, and women's health.
https://g1surgery.com/wp-content/uploads/2021/01/Innovations-for-Spine-Surgery-Dr.-Rasouli-Affirms-Outpatient-Surgery-and-AR-are-In.jpg
766
1150
positraction2
https://g1surgery.com/wp-content/uploads/2019/06/G1-logo-surgery-better-01.png
positraction2
2021-01-26 19:25:39
2021-01-26 19:25:39
Innovations for Spine Surgery: Dr. Rasouli Affirms Outpatient Surgery and AR are "In"